Become a redirection.io partner
Get marketing material

We provide you with dedicated marketing material, to explain your clients which benefits they can get using redirection.io as a data-driven way to improve their web traffic.

Being a redirection.io partner is free of charge, and is the guarantee for your customers that you focus on using the right tools to improve their SEO, with a scientific approach.

Dedicated support streams

We offer you a privileged exchange channel for your technical questions or for feature requests. You can count on our expert assistance to help convince your customers or answer their technical questions about the installation or use of our solution.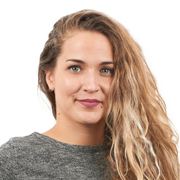 redirection.io is an important tool for the Orpi Web platform. We've been using the solution since we redesigned our sites several years ago, and it has allowed us to make a smooth transition, really limiting the number of 404 errors our visitors would have encountered.

As part of the ongoing operations, we use redirection.io to monitor traffic, detect errors, and add redirects when the address of certain content changes. It's easy to use and allows us to act quickly, without needing the intervention of developers to deal with this type of issue.
Carole Texier
Digital Project Manager, Orpi France