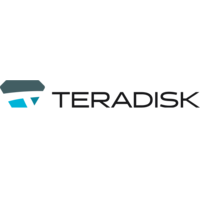 Teradisk
Carrer de la Parellada 18
8720 Vilafranca del Penedès
Spain
View website
See all locations
Tu equipo de cloud computing
Hosting
Teradisk was founded in 2013 by David Aguilar and Jordi Molina, aligned with the latests technology trends. With a wide expertise in hosting and Internet business, they had founded their own companies in 2003 and 2008 and started collaborating. With management centers in Barcelona and Madrid, the company business is growing.
Teradisk's technical team is well trained and tech enthusiast. Engineers and technicians specialized in cloud with years of experience compose their workforce. They design and manage IT architectures for business in the cloud, with special focus on kickstart and infrastructure tunning (both hardware and software).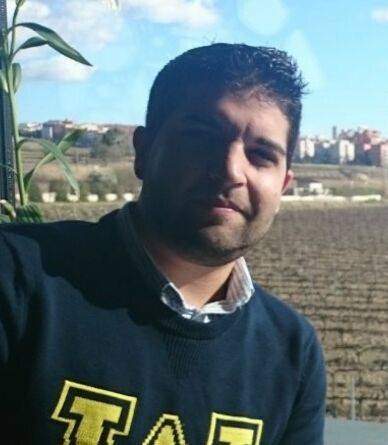 David Aguilar
CEO
How are you making the difference?
Teradisk stands out by offering comprehensive management services aimed at achieving optimal performance for our clients' systems and services. Our focus on ensuring excellence sets them apart in the industry.
What are the services you are providing?
As a Managed Service Provider (MSP), Teradisk specializes in hosting services catered to various sectors, including Ecommerce, Agencies, and Developers. Our extensive portfolio encompasses 24x7 Network Operations Center (NOC) support, consultancy, training, and security services. With deep expertise in popular Content Management Systems (CMS) like Magento, Prestashop, Shopware, and Wordpress, Teradisk provides real production-grade experience to their clients. We also offer Microservices like Kubernetes, Fargate, and Docker, as well as E-learning solutions such as Moodle and BBB. With a focus on security, Teradisk offers Pentest and vulnerability assessments. Additionally, our corporate expertise covers AD, RDS, SQL, SAP, SAGE, Odoo, and Tryto.
Who are your usual customers?
We serve a diverse customer base, including DevOps companies, e-commerce businesses, companies in various industries, and online press companies. Their ability to cater to different sectors demonstrates their versatility and adaptability in meeting the unique needs of each client.
How did you integrate redirection.io into your offer?
We integrated redirection.io into our portfolio of solutions, ensuring we can offer the best options to our clients. By presenting redirection.io as a solution, we enhance our portfolio and provide clients with an effective tool for managing redirects and optimizing website performance.
How redirection.io is enhancing your services?
We appreciate redirection.io's advanced SEO rules and high-performance capabilities. The tool has been designed to handle massive volumes of traffic, providing robust support to meet their clients' needs.
We currently finds redirection.io to be fulfilling all our customers' current needs, showcasing the tool's comprehensive feature set and effectiveness in addressing redirect management challenges.
While Teradisk has already implemented redirection.io with some clients, we are eagerly awaiting metrics to measure the impact. We rely on customer feedback and internal analysis to evaluate the success of the solutions we implement.
Our partnership with redirection.io bolsters our service offerings, allowing us to provide tailored solutions and superior performance to our clients.