redirection.io as a fully-managed SaaS service
redirection.io can be used as a fully managed SaaS service, using our highly performant, robust and resilient CDN. This is the easiest way to use redirection.io that will get you onboard in a few minutes.
The redirection.io fully managed SaaS service offers all the same features like the "hybrid redirection.io" offer. You may use it to redirect blank domains, or to manage the traffic of your real website.
A SaaS service and a reverse proxy
The redirection.io design includes two main parts. The management GUI, called the "manager", is hosted online in a secure and scalable infrastructure. The redirection.io agent, installed on your infrastructure, is responsible for logging your traffic and applying redirection rules on your website.
The whole platform on your servers
In this deployment mode, the complete redirection.io platform is installed on your servers. This setup mode is perfectly convenient for companies that have strong security requirements, or which need to host themselve all the components used by their Web platform.
On-premise deployment can be done through a virtual machine to be deployed on your orchestrators, or through a set of docker images, made available on a private registry.
Robust & resilient
The redirection.io solution is robust and resilient per design. Once the redirection.io agent is installed on your website, all the traffic management operations are performed on your infrastructure, meaning there's no dependency on the redirection.io platform.
The redirection rules that you configure are synchronized every 20 seconds on your infrastructure by the agent, and stored both in memory and on the disk, to have a local cache of the rules.
All the requests matching, analysis, and management is performed on your servers, meaning that your website continues to work smoothly, and the redirects continue to work, even in case of a temporary failure of our SaaS platform.
Very fast and performant. Manage high traffic with ease
The redirection.io agent is very fast at analyzing and scoring requests, and it can handle very large amounts of redirects.
The order of magnitude of a request analysis and matching is the microsecond (10-6 seconds, one thousandth of a millisecond). Our benchmark suite includes load testing on several rulesets sizes, to test the performance and concurrency capacities of the redirection.io agent.
We outperform mainstream servers whatever the size of the redirection plan. Using redirection.io saves load from your infrastructure and prevents the performance of your application servers to drop due to a large amount of configured redirections.
Your infrastructure, your rules
The redirection.io SaaS is never called synchronously when requests are handled by your website. Only the redirection.io agent, installed on your infrastructure and very performant, is involved in scoring the requests and performing actions on the response.
Should our SaaS go down, your website will never slow down or have issues: the configured rules are stored on your infrastructure as local hot and persistent caches.
Many ways to integrate redirection.io in your website
Available as a full SaaS service or an
On-Premise deployment
There are many ways to add redirection.io to your website. Our offers range from a "fully managed SaaS" service to a specific on premise deployment on your own servers.
Please contact us for a customized offer.
Fully managed SaaS
all the redirection.io platform is managed on our servers
configure your domain DNS to route your traffic through the redirection.io instances
works in minutes
automatic SSL is provided
Hybrid SaaS & hosted
the GUI is available on the redirection.io SaaS platform
the redirectionio-agent is installed on your infrastructure
fast, secure and resilient
On premise
the whole platform is deployed on your own servers
fast, secure and resilient
professional support included
complies with your company's requirements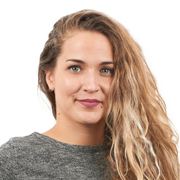 redirection.io is an important tool for the Orpi Web platform. We've been using the solution since we redesigned our sites several years ago, and it has allowed us to make a smooth transition, really limiting the number of 404 errors our visitors would have encountered.

As part of the ongoing operations, we use redirection.io to monitor traffic, detect errors, and add redirects when the address of certain content changes. It's easy to use and allows us to act quickly, without needing the intervention of developers to deal with this type of issue.
Carole Texier
Digital Project Manager, Orpi France