Log all the HTTP traffic
redirection.io listens and logs all your website's HTTP traffic, in real-time.
The logs explorer helps isolate the most common traffic errors (404, 5xx, etc.) which is the right way to continuously improve your "redirections plan".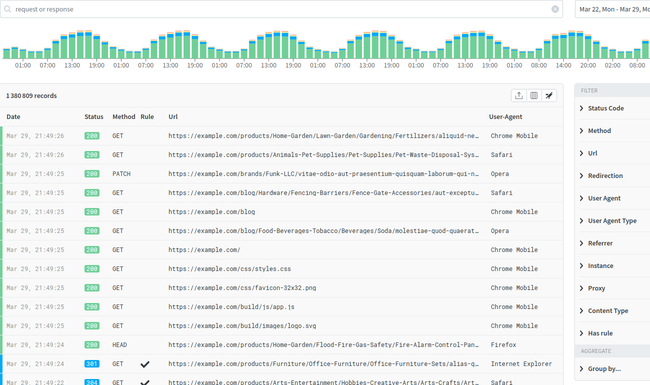 Setup HTTP redirections
Our redirection assistant helps building simple or complex redirection rules, which won't break your legitimate traffic. Test the impacts of newly created rules before they are published and applied to your production website.
Stop working in the dark, use redirection.io to gain efficiency and speed!
Advanced SEO rules
Migrating a web platform has a SEO and traffic cost - it often comes at the price of a 20-40% of traffic drop, mostly due to inexistant or insufficient HTTP redirections.
redirection.io allows much more than just URL-based redirect:
Override meta tags in the HTML body of the response
manage the response headers
manage the robots.txt file
create rules based on the value or a request header
use the HTTP method as a rule trigger
etc.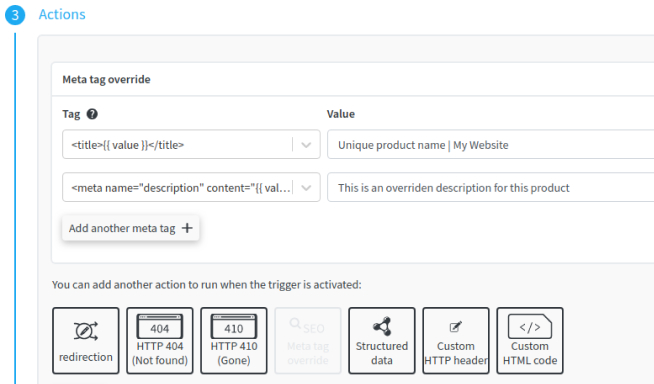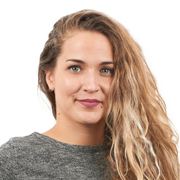 redirection.io is an important tool for the Orpi Web platform. We've been using the solution since we redesigned our sites several years ago, and it has allowed us to make a smooth transition, really limiting the number of 404 errors our visitors would have encountered.

As part of the ongoing operations, we use redirection.io to monitor traffic, detect errors, and add redirects when the address of certain content changes. It's easy to use and allows us to act quickly, without needing the intervention of developers to deal with this type of issue.
Carole Texier
Digital Project Manager, Orpi France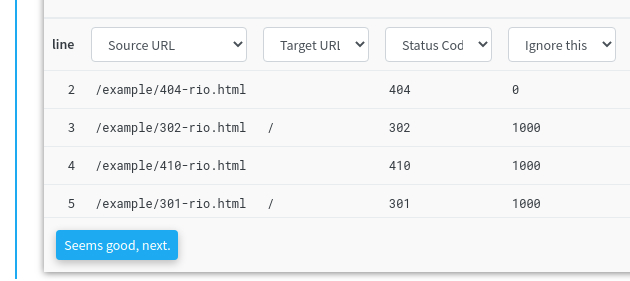 Imports & exports
Our solution support mass-importing redirection rules, or exporting the logs as you filtered them in the explorer.
For example, you can export the list of the most common 404 errors from the traffic logs, add redirection targets in Excel, and import these new rules to get them applied in a mater of seconds.
Crawler included!
redirection.io comes with a full featured crawler opened to paid projects. Our crawler is fast, reliable and allows to easily spot quality, performance, SEO or content issues.
More than 60 indicators are collected for each crawled page, allowing to get detailed insights on a website quality, as long as a general overview of the website rating.
Discover the issues in your website, and fix those directly, in a matter of seconds, using our SEO rules engine!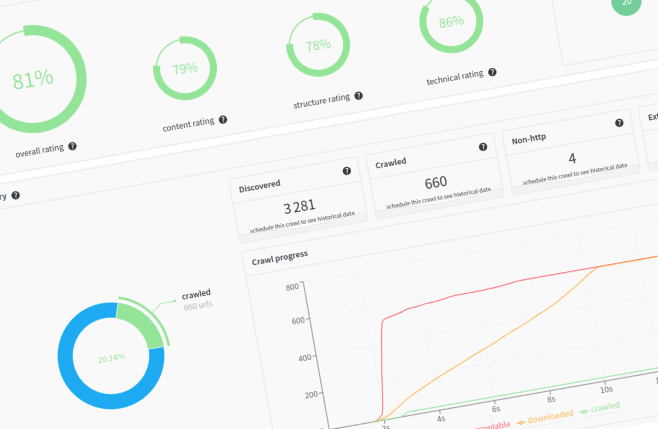 High performance
Performance and reliability sit at the roots of redirection.io. Our solution has been designed to support a massive volume of traffic. Unlike PHP, js, or other application tools, performing a redirection using a complex ruleset takes far less than 1ms.
Our solution is scalable, just launch more redirection.io agent instances to handle more trafic. The redirection.io proxies are compiled opensource tools which are able to handle your redirects as fast as possible.