A composable website traffic management system
redirection.io lets you create rules, that will apply to your website traffic.
Each rule is made of two parts:
Triggers
define when the rule has to be executed
Request URL, scheme, domain, path
Request Method

"When the contact form is POST'ed, redirect to the thank-you page"

Presence, absence, value of a request HTTP header

"If the device is an iPhone or an iPad, then redirect to the Apple store application page"

The Status code that is about to be sent back to the user
Restrictions on the IP address of the request

"This page should only be accessible from our offices IP address"

Apply only to a limited share of your traffic using sampling
Actions
define what has to be performed on the response
Redirect 301, 302, 307 or 308, to the Location of your choice
Response header

"Add Cache-Control headers to every 301 redirects, to avoid browsers caching them without time limits"

Change the HTML meta tags (title, description, keywords, etc.)
Change the robots.txt content
Send a 404 or 410 HTTP response

"This page will never exist again, and there is nowhere to redirect the client. Let's send a 410 error at the server level, without requesting our backend application"

Inject HTML code in several parts of the response body

"– Chris, can you please change the GA token?"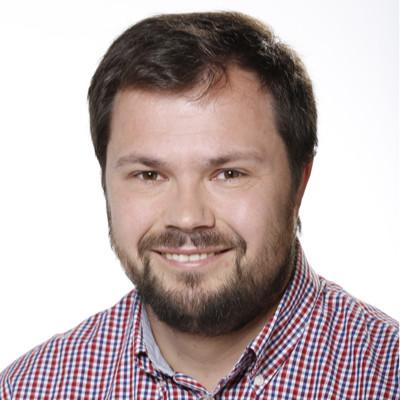 redirection.io allows us to free the technical team from the redirection management required by the SEO team. I used it in my previous professional experience, and I didn't hesitate to suggest it to the SEO team when I took over. Everyone wins in efficiency!

The software is easy to install, the management interface is complete and easy to learn. Once installed, it is stable and above all extremely fast, no loss of performance. For people who manage SEO, it is the essential tool now because they have the hand on the redirections live, via a pleasant interface and do not need to call technicians.
François Raballand
CTO, Dayuse
View other features
Collect all the HTTP traffic of your website, get insights and reports, and easily spot errors. Receive the weekly digest every monday, to make sure your website is working well.
Configure redirects for marketing purpose, to fix moved content, to redirect a user based on his location, and more.
Use triggers and actions to perform SEO improvements in a matter of clicks!
Override SEO metadata in seconds, or push structured data in your website.
Our solution is built with a strong focus on performances. Discover how to scale your redirection.io usage, to serve hundreds of thousands of redirections.
Crawler included
Currently in beta access, our full-featured crawler is available directly within the manager graphical interface. Discover issues and fix them right away with the same platform!
Security and resilience
redirection.io has been designed and built with security and resilience concerns in mind. The architecture of the platform offers the best security and reliability for your project.
redirection.io allows to import and export your traffic data and project rules in a very fast and intuitive way as exhaustive CSV and JSON files.