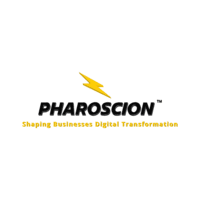 Pharoscion
401/402, Sneh Symphony, Opp. Vyom Labs, Laxman Nagar, Near Cummins Campus,
Balewadi City, Pune, Maharashtra,
India 411045.
View website
See all locations
"Be the Pharos of 21st century for to-be and existing businesses."
SEO Agency
Pharoscion Global is a Cloud and Analytics based Digital Transformation agency which focuses on modern-era needs of enterprise, companies and startups across the globe. The company's prompt and flawless delivery of the solutions earned them a great reputation and paved the way for more business relations from different clients, leading to the agency's growth and expansion in various countries, including USA, the UK, Australia, UAE, Nepal, India and more.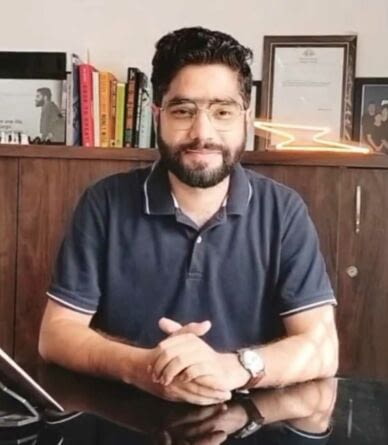 Rishi Dadhich
Founder and CEO
What are you doing ? Does your company have any specialities/specificities?
Without any external funding, the company has bootstrapped its way to success, making its mark in the digital world with its range of services, including SEO, Digital Marketing, Cloud Services, Branding, Software Products, Website and App Development and more. With AWS Certified Solutions Architect, Google certified professionals and more, the company is helping in a 360-degree manner to its customers with IT and Marketing along with Branding services in the picture.
Who are your usual customers?
We are currently working with various industries Startups, SMBs, Corporates and Organisations across the globe.
What does redirection.io bring you as part of your missions?
Within our organization, we believe to empower businesses with our IT including SEO, Marketing and Branding services. To accomplish this objective, we often have to do seamless migrations, SEO related changes, content changes etc.,. - we believe redirection.io serves as a game-changer for marketing teams as well as professionals with less coding knowledge, granting them immediate, real-time access to invaluable insights on website traffic, ability to change content, helping sort out redirection related issues and the efficacy of SEO rules.
With redirection.io, do you now offer new services to your customers? How does the solution change your usual approach?
With redirection.io integrated into our services, we have been able to introduce new offerings and enhance our approach to serving customers.
One significant change is the increased agility and responsiveness we can offer.
Previously, frequent infrastructure modifications were necessary to manage redirects effectively. However, with redirection.io, we can streamline the process, saving time and reducing the workload. This enables us to promptly address client needs and deliver faster results.
What is your favorite product feature?
One of our favorite features of redirection.io is its agent-based setup. The solution operates directly on customer servers, performing all request matching, analysis, and management on-site. This ensures that the website continues to function smoothly, and redirects remain operational, even if there is a temporary failure of the SaaS platform. This reliability and autonomy provide peace of mind and uninterrupted performance for our clients.
By leveraging redirection.io, we have optimized our workflows and improved the overall efficiency of our services.
Pharoscion locations
Pharoscion - India
401/402, Sneh Symphony, Opp. Vyom Labs, Laxman Nagar, Near Cummins Campus,
Balewadi City, Pune, Maharashtra,
India 411045.
---
Pharoscion - London
London Office
Postal | Correspondence Address Unit 119752,
PO Box 6945, London, W1A 6US
United Kingdom
---
Pharoscion - Registred Office
55/90, Naya Ganj, Kanpur, Uttar Pradesh,
India 208001
---