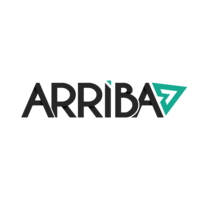 ARRIBAA
26 rue Robert Debré
13380 Plan de Cuques
FRANCE
View website
See all locations
ARRIBAA
SEO Agency
Jean-Christophe Baudrier is a Consultant Project Manager since the end of 2008. He went through two Parisian agencies (Résoneo, Dékuple) before going freelance and create AARIBAA.
He had the opportunity to leave Paris and move to Madrid at that time to scale up on an international career. This allowed him to manage international clients with translation agencies, he worked closely with, to optimize websites for SEO such as UCPA, Wonderbox, Intersport, LIDL…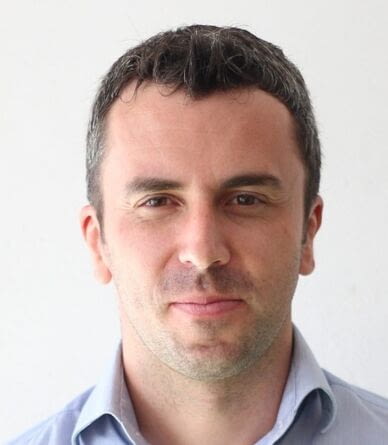 Jean-Christophe Baudrier
CEO - Founder
In a few words, who are you? What is your corporate DNA?
ARRIBAA accompanies his clients with a range of services such as : technical audit through source code analysis, internal linking, URL structure, page loading, UX. Semantic and popularity audit with keyword research, competitive benchmark, analysis of current pages. ARRIBAA gives you support for the implementation of recommendations for website's migration or redesigning. Then monitoring over time and proposals for new optimizations, based on analytics through implementation of performance indicators, stats tracking in custom dashboards. I specialize in helping clients grow their website traffic and business through search engines. Additionally, I offer expertise in Analytics and Data Studio, assisting clients in crafting effective web analytics strategies and performance dashboards.
What's ARRIBAA expertise?
Working with diverse clients and various website types, including ecommerce and lead generation, has provided me with extensive experience in addressing different needs and challenges. While I have worked extensively with Ecommerce customers on platforms like Magento, Prestashop, Shopify, and Hybris (SAP), my portfolio also includes experience with other CMS platforms such as WordPress and Drupal. This breadth allows me to tackle various SEO challenges and tailor my services to meet specific client needs.
With redirection.io, how does the solution change your usual approach?
When it comes to managing redirections, especially during website migrations or in runtime, redirection.io has become an invaluable tool for me. Similar to GTM for Analytics, it enables me to efficiently handle redirects on client websites without being reliant on the technical team. Depending on client requirements, I often recommend redirection.io as part of the SEO toolkit, allowing for a more effective collaboration.
What are your favorite features?
Among the standout features of redirection.io, two of my favorites are the comprehensive log display, which provides key insights even with a short retention period, and the marker templates, which have proven instrumental in SEO migrations by optimizing performance and minimizing effort.
The flexibility to use the tool with CMS platforms like Shopify, where direct server access is limited, is a significant advantage. Additionally, improved import/export functionality further enhances the usability of the tool.
Do you offer new services with redirection.io?
Before partnering with redirection.io, one of the key problems I encountered was the time-consuming process of setting up redirects during website redesigns. Often, it would take months and involve multiple exchanges with web hosts, leading to delays and hindrances in achieving SEO goals. As an SEO professional, responsiveness is crucial.
redirection.io provided an effective solution by significantly reducing the time between identifying the problem and implementing the solution. The tool's responsiveness, optimization capabilities, and versioning features allowed for quicker testing and implementation of redirect plans, eliminating the need for time-consuming ticket submissions.
What convinced me that redirection.io was the right choice, was the lack of comparable alternatives at the time. Once implemented, the tool empowered me to work independently from the technical team, leading to increased efficiency and faster progress in decentralized environments. This not only saved time but also enhanced overall SEO performance.
Had we not started working together, I would have continued using a previous tool with inferior SEO performance.
Collaborating with redirection.io allowed me to free up time for other tasks and issues.
The resourceful documentation, provided valuable insights, particularly in exploring marker functionalities.
Which feature would you like to be released?
I am excited about the new feature that enables the detection of redirect loops, which further enhances the tool's consistency and usability.