CREATE > MANAGE > ACCELERATE
Solution Provider
Your single Source-of-Truth for digital media assets to deliver digital experience, enhance collaboration and develop faster applications.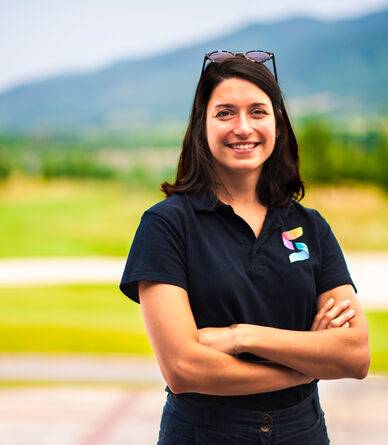 Laura Berger
Global Channel Manager
What are you doing? Does your company have any specialities or specificities?
As a fast-growing international company, we are now 60+ passionate members, solving DAM challenges for more than 1300 customers worldwide, thanks to our scalable and flexible SaaS products. Scaleflex's mission is to help R&D teams, marketers, and content managers collaborate better with each other and simplify the recurring tasks involved in managing, optimizing, and delivering media around the world.
We provide scalable, reliable and affordable Cloud services - to load, store, organize, optimize, publish and accelerate all media assets (images, videos, static files such as JS and CSS files, etc.) for the website or mobile application.
Who are your usual customers?
Big Players in E-Commerce (Michelin, Kiabi, Printemps, SeLoger), Real Estate, News & Media (NiceMatin) and Banking (BPCE, April) corporates looking to accelerate their content operations and improve their Content-to-market with :
content operations, thanks to the automation of recurring tasks related to visuals (images, videos, pdf etc.), for greater efficiency of Marketing teams,
loading times of web and mobile pages, everywhere in the world, for better SEO and a smoother UX.
Which values do you share with redirection.io?
We share a common passion for processing speed, service quality and solution flexibility. We believe that our actions help our common customers improving their website performance on a SEO and UX level. From monitoring logs to optimizing speed, both companies are willing to offer to their customers a direct ROI saving Brand Image and consequently turnover. The bigger the website's traffic is, more both redirection.io and Scaleflex make sense.
Photos